Loom Kit
A kit to weave small squares of cloth from yarn.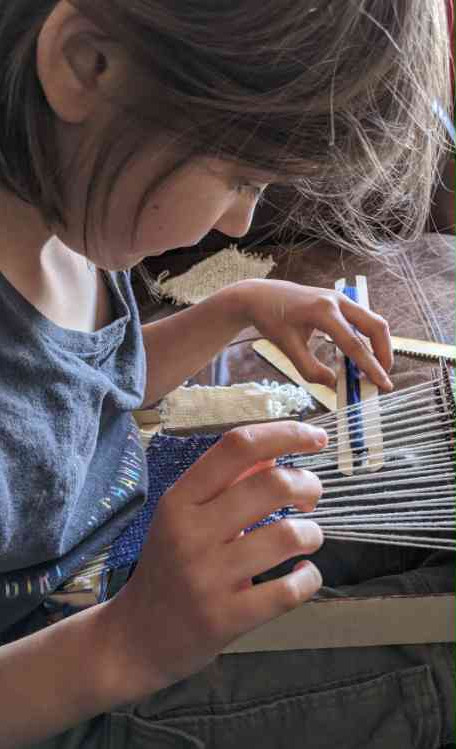 This is our own loom design created to make weaving small pieces of cloth fast and easy. No threading of warps through holes is required, it is just wrapped around and through the looms teeth.
This Loom Kit comes with all the elements you need to weave a small piece of cloth from yarn.
Great as a teaching tool to show how weaving works, this loom can also be used to create woven squares for patchwork etc.
Loom Frame
One large shuttle
Two small shuttles
Two wodden needles
One ball of yarn suitable for warp
One ball of yarn suitable for weft

Instructions on assembly and use of the loom can be found here

The loom is made from

Product dimensions: 20cm x 2.5cm x 3mm