Flute Glass Caddy
A tray to carry up to 6 flute glasses and a bottle.
The flute glass caddy is the ideal addition to any picnic where Champagne, Prosecco or any other kind of fizz is being shared with friends.
The flute glass caddy enables you to carry a bottle and six flute glasses in one hand, leaving the other free for waving, gesticulating or holding one's parasol.
£8.00
Add to basket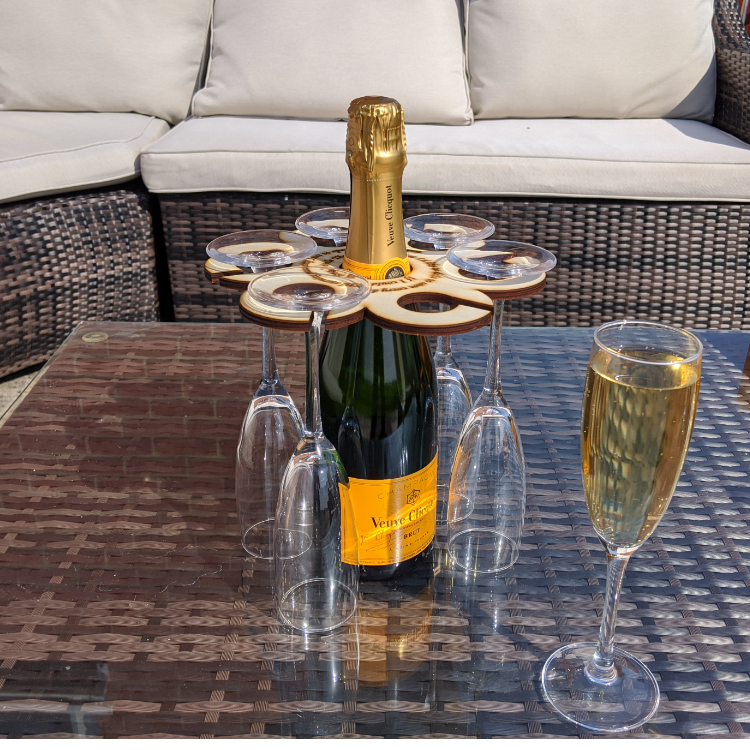 Alternatively, the caddy is a neat way to store your fizz with glasses on a sideboard and makes a smart centre piece to any event.
The text reads: Good company, good wine, good welcome can make good people
Alternatively, you can choose your own text by ordering the personalised product below. Maybe give it to a friend with a bottle of something nice.
This glass caddy is made from high quality 6mm Italian poplar plywood sustainably produced and PEFC certified.
Product dimensions: 22.5cm x 19.5cm x 6mm
Create your personalised flute glass caddy.
£10.00
Add personalised caddy to basket